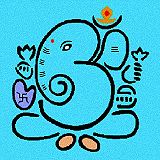 B. Sachidananda Babu,
Director, Horoscope Department:Raman Associates
No. 28, Nagappa Street, Seshadripuram, Bangalore - 560 020
Phone:91 80 3449229, Telefax:91 80 3096042
B. Sachidananda Babu is the son of late Dr.B.V.Raman, Editor of the world renowed The Astrological Magazine. He has been trained in the field of Astrology by his father, whom he considers his Guru or Preceptor.
Eversince a child, he envinced great interest in Astrology, Palmistry, Numerology, Philosophy, etc., and has been giving Astrological consultations for over 23 years, with remarkable consistancy. His clientele throughout the world include intellectuals, Scientists, Medicalmen, Educationists, top people in Governmental positions and the common people.
He is the director of Horoscope Department of Raman Associates. He has received a number of letters of appreciation from his clients for his accurate predictions some of which are reproduced in his leaflet, which gives details of prediction work done by him.
He is an exponenent of the Hindu system of Astrology and its various branches like Jaimini, Ashtakavarga, Varshapal, Prasna etc. Well versed in Westen Astrology he favours the Hindu or Vedic System.
He is deeply interested in spirituality, mysticism bhakti and Jnana Yoga and keeps himself occupied with these thoughts even while at work. He keeps himself away from "Seminars, "Conferences", Workshops", "Discussions, "Lectures", etc., He toured extensively in the U.S.A. in 1987 for almost three months at a stretch, at the request of friends and organisations addressed a number of gatherings - after which he decided to maintain a low profile.
Now he rarely accepts invitations and confines himself to office and home. He prefers a quiet, contented and peaceful life.
His daily routine starts at 4:30 a.m. with exercise, prayers, meditations etc., and he retires to bed not earlir than 11:30 p.m. He has a non stop work schedule with requests for preditionwork on different aspects from "VVIP's" to the "very common man".